EXTENSIVE EXPERIENCE WITH A PERSONAL TOUCH
"Built upon the success and longevity of four generations in the shipyard industry, Sunshine Yachting is one of Asia's leading authorities on yachting. Our full-service approach is intended to remove the stress of purchasing, maintenance and yacht management, and our commitment is to provide trouble-free brokerage, chartering and consultancy. We provide our clients with the freedom to indulge in the pleasure of yachting, leaving the heavy lifting to the professionals.
Founded in 1981, Sun Hing Shipyard is a family-owned and operated enterprise, providing our yachting venture, Sunshine Yachting, with a strong foundation of experience and expertise to drive its customer-oriented business. Our full-service team of professionals will attend to your yacht with the utmost care and detail, as though it were one of our own. Inclusive of purchasing and sales, finance, insurance, berthing, captains and crew, management, emergency support services and maintenance, Sunshine Yachting prides itself on building long-term trusted relationships with our valued clients. Sharing a true appreciation for the majesty of yachting, we are your safe harbour and trusted companion on the high seas."
FOUR GENERATIONS OF KNOWLEDGE AND EXPERTISE
"Sunshine Yachting's history dates back to three generations ago. Sunshine Yachting's founder and helmsman, Willliam Chan, would often hear stories about his great grandfather, who was a ship expert. As a little boy, William also watched his grandfather making repairs on luxury yachts as a marine mechanic. In 1980s, Willliam's father established Sun Hing Shipyard, the first of its kind in Shum Wan, Wong Chuk Hang. Committed to providing every customer with a bespoke experience, Sunshine Yachting inherited the precious experience from the family business, and offers full-scale repair and on-site maintenance of luxury yachts at its Sun Hing Shipyard location.
Prior to establishing Sunshine Yachting, William Chan served in senior sales positions for Hong Kong's leading yacht brokerage firms. In addition to representing top-line custom-built luxury yacht brands from Italy and the UK, William Chan was also responsible for handling pre-owned vessels, rentals and maintenance. Recognised throughout the luxury yachting industry for his extensive knowledge and expertise, William Chan has worked with the most prestigious yacht brands. In addition, his depth of experience extends to include berthing availability, market demand, and the often overlooked value of pre-owned yachts. William Chan's personal goal is simple: to share the pleasure of yachting with others, and to make yacht ownership as effortless and enjoyable as possible."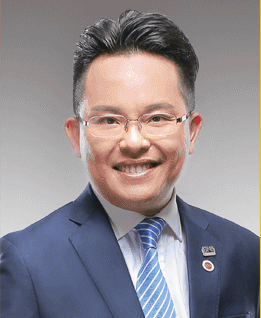 Founder
William chan
With nearly four decades of expertise, and our own dedicated shipyard, Sunshine Yachting is your comprehensive solution to an exhilarating yachting experience. Our full-service offering will address any concerns you may encounter, from sales to repairs, delivered with a personal touch and authentic commitment to customer care.
Our goal is to deliver an authentic, seamless service, to anyone who wishes to be immersed in the power and sophistication of yachting. We are committed to support every yachting enthusiast with the ultimate experience of freedom and adventure.
The ultimate comfort in yachting is synonymous with sunshine. For most seafaring enthusiasts, the best day aboard any vessel includes smooth seas, quality guests, and a safe journey. Few would argue that clear blue skies and sun-kissed sails ensure a fulfilling and enjoyable day on the water. Sunshine Yachting is committed to providing you with an experience that is relaxed, comfortable and liberating. Whilst aboard our vessels, you can rest assured that we will attend to your every need, allowing you to enjoy a perfect day at sea. No matter your requirements, Sunshine Yachting will be at your service, for an afternoon or full day adventure, we are your partner on the high seas.