EXTENSIVE EXPERIENCE WITH A PERSONAL TOUCH
Founded upon a four-generation family shipyard, Sunshine Yachting is one of Asia, a most qualified authorities on all aspects of yachting. From yacht brokerage, to luxury yacht charter, new yacht consultancy, maintenance and management, our full service approach removes the stresses of yachting and turns it into what it should be an incomparable pleasure.
Our family shipyard, Sun Hing Shipyard, was founded in 1983, and is where our total-support team will look after your yacht as if it were our own. We can help with the complete spectrum of yachting solutions, including purchasing and sales, finance, insurance, berthing, captains and crew, management, emergency support services, and maintenance. We pride ourselves on building long-term, trusted relationships with our valued clients, offering a truly one-of-a-kind experience, and a shared appreciation for the magnificence of yachts.
FOUR GENERATIONS OF KNOWLEDGE AND EXPERTISE
The legacy of Sunshine Yachting dates back to early 1980s Hong Kong, when the company's founder and helmsman, William Chan, watched his great-grandfather tinkering away with luxury yachts as a marine mechanic. More than three decades later, William's great-grandfather opened Sun Hing Shipyard – the first shipyard in Shum Wan, Wong Chuk Hang. Now the home of Sunshine Yachting, Sun Hing offers not only full-scale repair and maintenance of luxury yachts, but a professional and personal touch to every customer who walks through the door.
Before starting Sunshine Yachting, William Chan worked in senior sales positions at some of Hong Kong's leading yachting firms, selling brand-new custom-built luxury yachts from Italy, France, Spain and the UK, while handling pre-owned boats, rentals and maintenance. Renowned for his vast knowledge of the yachting industry, William is highly experience in Hong Kong's most prevalent yacht brands, as well as berthing availability, market demand, and the often overlooked value of a pre-owned yacht. His personal goal is simple: to share the pleasures of yachting with others, and to make every part of yacht ownership as effortless and enjoyable as possible.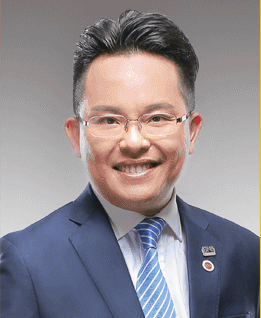 Founder
William chan
Sunshine Yachting is your complete solution to an exhilarating yachting experience, backed by nearly four decades of knowledge and our own dedicated shipyard. Our comprehensive collection of services will address any concern you have, from sales to repairs, with a wholehearted, personal touch.
We're driven by a goal to always offer authentic, seamless service, supporting anyone who wishes to immerse themselves in the power and sophistication of yachts as the ultimate symbol of freedom and adventure.
WHY ARE WE CALLED SUNSHINE YACHTING
Comfortable yachting is synonymous with sunshine. For most seafarers, the ultimate day aboard features an accommodating sea, fantastic accompany, and a safe journey. Few would argue that an inviting, sunny sky is integral to that fulfilment. And that's the way we want you to feel when you deal with Sunshine Yachting: relaxed, comfortable, looked after, and on the way to your dream destination. You can trust us to take care of all your worries, freeing you to enjoy the perfect cruising day or an afternoon of adventure, no matter your experience or requirements.